According to 2021 World Robotics published by the International Federation of Robotics (IFR), global robot installations will increase strongly by +13% to 435,000 units in 2021. This is due to the impact of COVID-19, deferred investments from 2020, and the increasing need for resilient supply chains in order to support capacity expansions.The #HowToRobot team saw that many companies who were looking into robotics and automation for their business, were struggling with how and where to begin.Launched in 2020, the #HowToRobot platform is the largest robot hub connecting end-to-end customers with more than 15,000 robot and automation suppliers.On the platform, customers receive and compare quotes from suppliers on robot and automation solutions including components, spare parts, training, maintenance and repair services etc. The #HowToRobot platform is free with no obligation to buy. All the customer needs to do is search for what they are looking for and they will receive quotes and information aligned to their requirements. #HowToRobot also provides territorial automation reports.
The Double Six Sales team was brought in to increase traffic to the #HowToRobot website and Request for Informations from UK buyers and suppliers. The team created a sales strategy that started with targeting companies across a variety of industries that might require a need for robotic automation. The team would then engage with key stakeholders in relevant roles such as production and engineering directors through mass email campaigns alongside direct calls and social media. When engaging with a prospect, the team would set up an initial scoping call to assess the needs of the company and how robotic automation could assist or improve existing processes. The team would walk the prospect through completing a request of the #HowToRobot portal. The call also provided the prospect with the ability to complete further requests through the portal or to become listed as a supplier. Within the first month, the team created 180 leads, including a vast amount of Client requests and Suppliers for #HowToRobot. This includes requests for some of the largest companies globally in sectors such as aviation, food and beverages, hospitality, transport and utilities.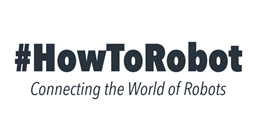 If you would like to discuss how we can support your business, please click here.